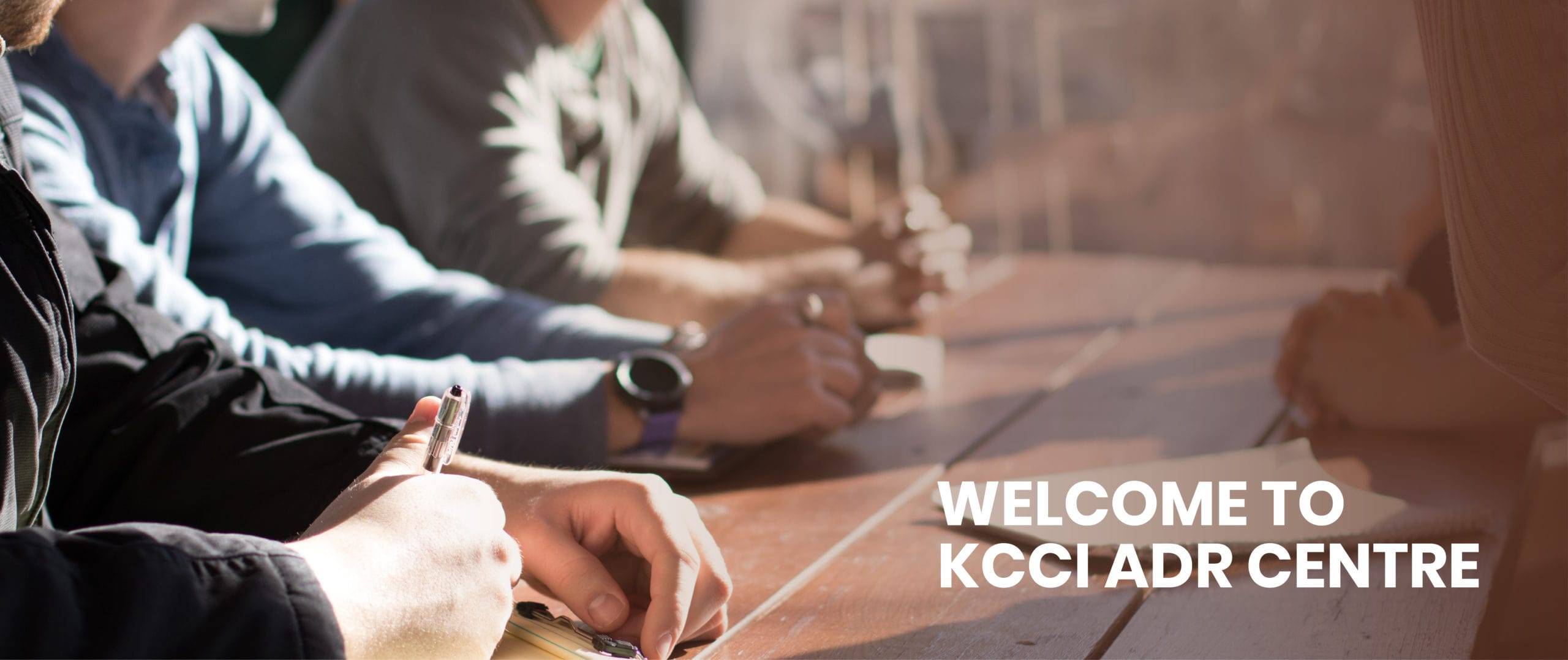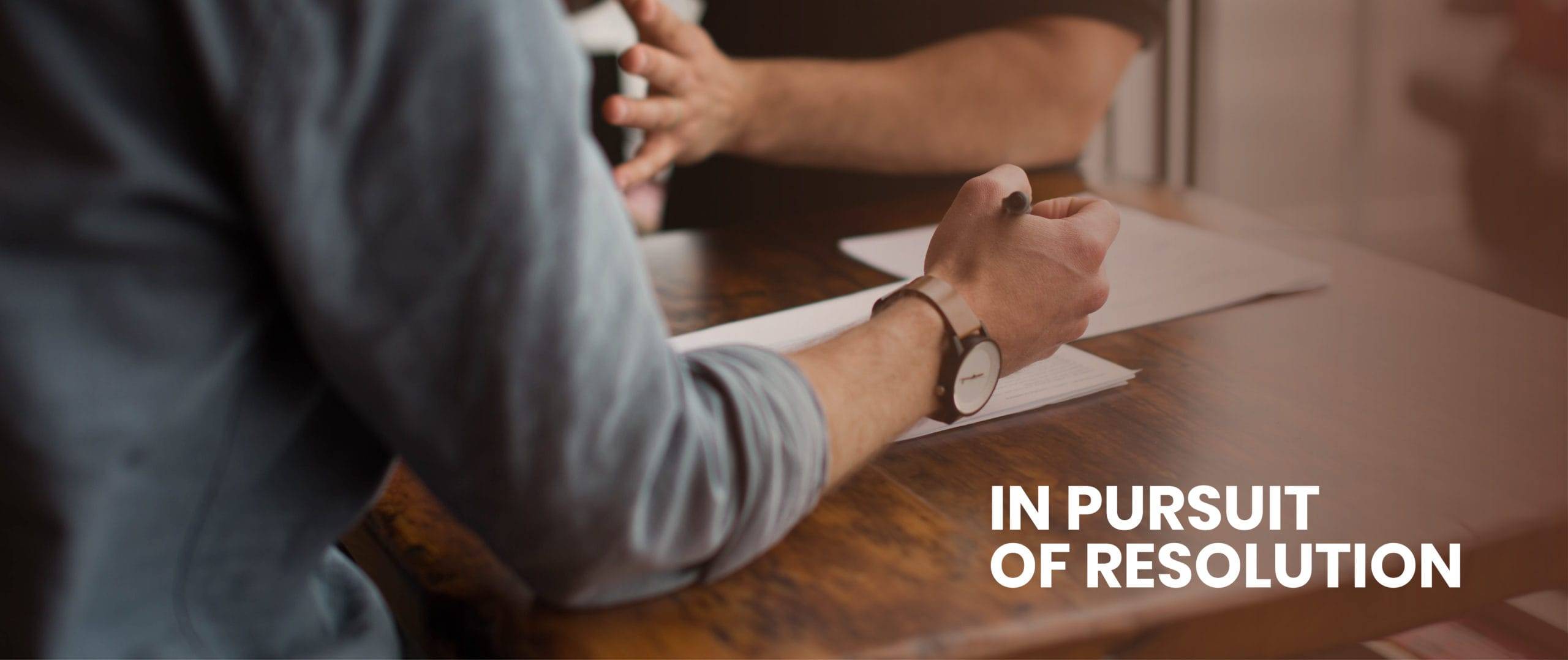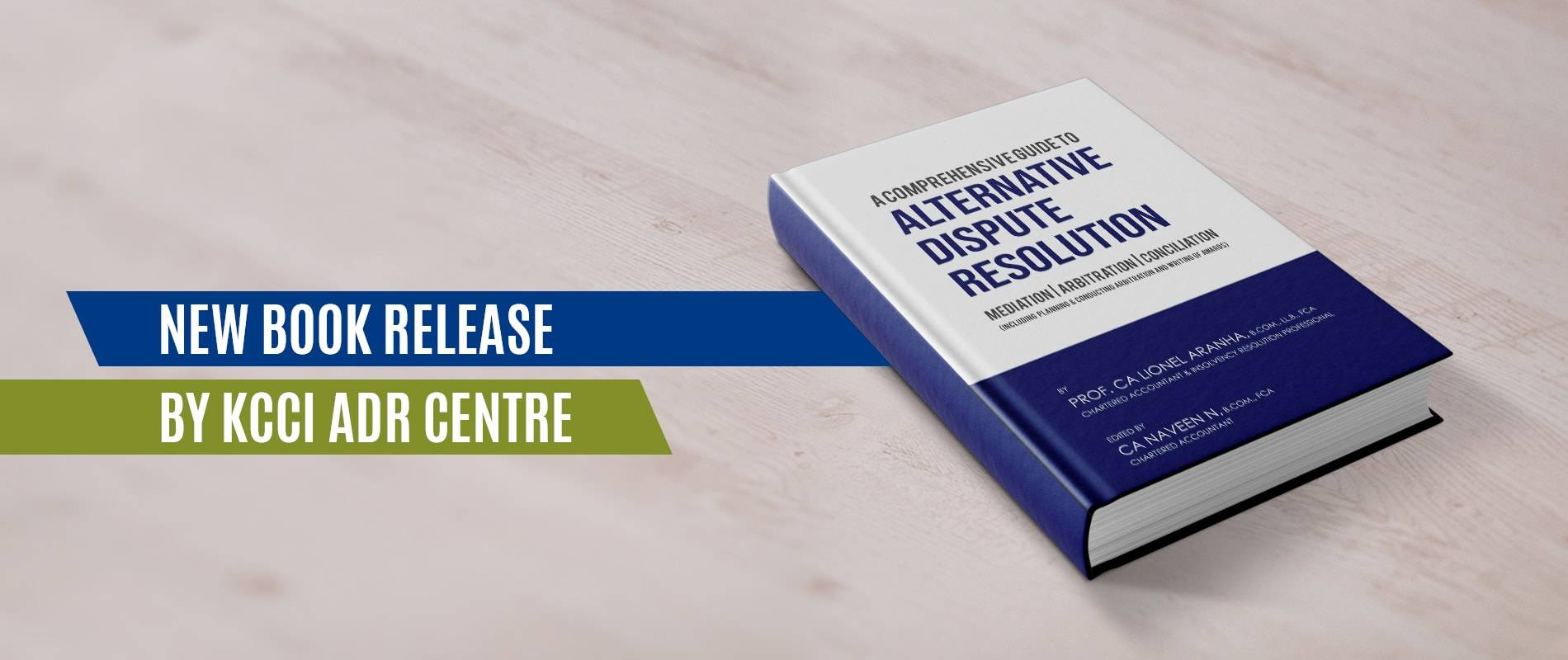 KCCI ADR Centre Homeslide
KCCI ADR Centre Homeslide
KCCI ADR Centre Homeslide Mockups Design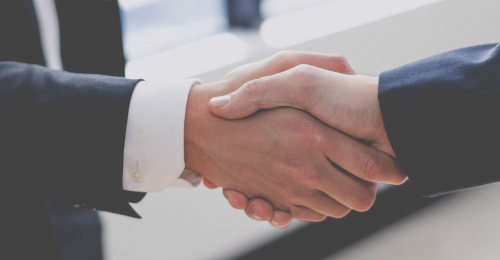 With a modest beginning on 20 December 1940, The Kanara Chamber of Commerce (KCCI) & Industry, is today recognized as one of the respected Chambers of Commerce and Industry in Karnataka. Our Objective is the growth of the region, serving trade and industry in this coastal region of Karnataka, Dakshina Kannada,India.
Arbitrators
The process of arbitration can start only if there exists a valid Arbitration Agreement between the parties prior to the emergence of the dispute. The contract regarding which the dispute exists, must either contain an arbitration clause or must refer to a separate document signed by the parties containing the arbitration agreement. The existence of an arbitration agreement can also be inferred by written correspondence which provide a record of the agreement
Conciliators
Conciliation is a less formal form of arbitration. This process does not require an existence of any prior agreement. Any party can request the other party to appoint a conciliator. One conciliator is preferred but two or three are also allowed. In case of multiple conciliators, all must act jointly. If a party rejects an offer to conciliate, there can be no conciliation.
Mediators
The term "mediation" broadly refers to any instance in which a third party helps others reach agreement. More specifically, mediation has a structure, timetable and dynamics that "ordinary" negotiation lacks. The process is private and confidential, possibly enforced by law. Participation is typically voluntary. The mediator acts as a neutral third party and facilitates rather than directs the process.
We have performed a proactive role in promoting initiative and enterprise for the past 80 years. We are at the forefront of trade & commercial activities through legislative and trade measures introduced by the Government and its agencies and also act as a vigilant watchdog to oppose adverse measures so that the commercial activities in the region are not affected.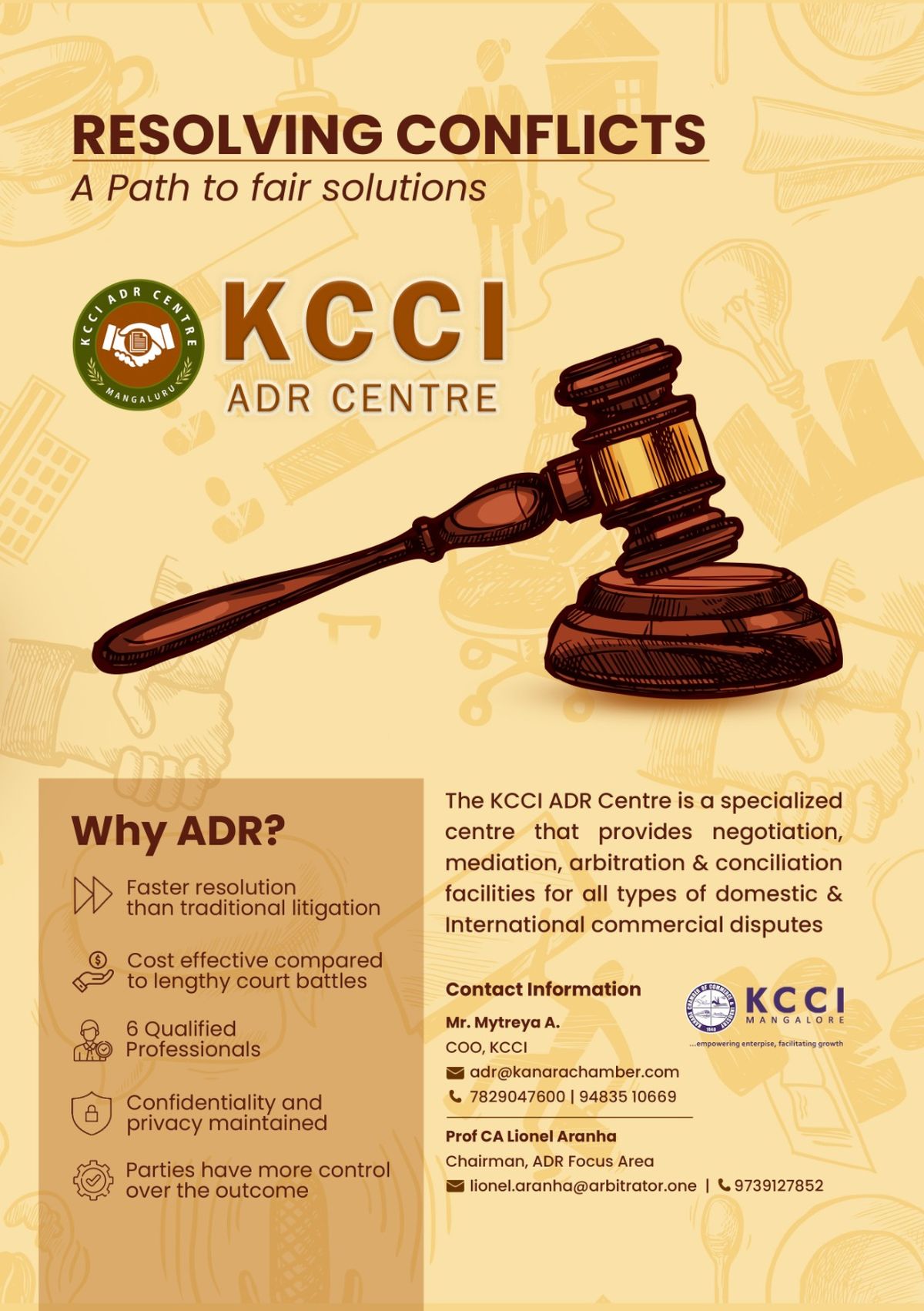 Contact us today to resolve your disputes
CALL AN EXPERT CASE MANAGER
SUBMIT A REQUEST FOR MEDIATION
We are a team of world-class mediators and peace-makers located globally.
Our staff support a growing membership that brings expertise in mediation, peace process support, and innovation in peacebuilding.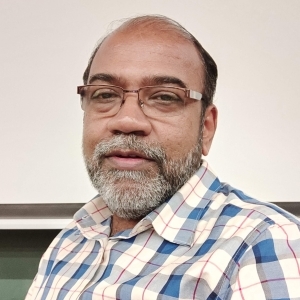 Mr. Lionel Aranha
Chairman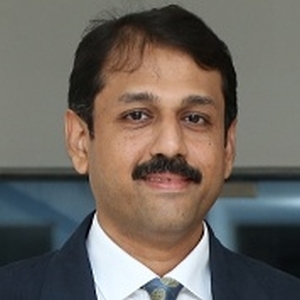 Mr. Naveen Narayan
Member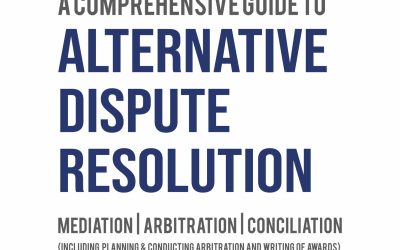 A book titled – "A comprehensive Guide to Alternative Dispute Resolution" Written by Prof. CA Lionel Aranha, Member, ADR Sub-committee and published by KCCI ADR Centre (KAC) was released on the occasion of Golden Jubilee Celebrations of Mangaluru Branch of SIRC of...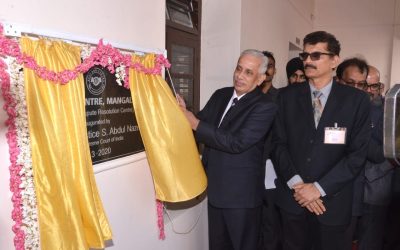 KCCI ADR (Alternate Dispute Resolution) Centre (KAC) was inaugurated by Hon'ble Mr. Justice S. Abdul Nazeer, Judge, Supreme Court of India on 14th March 2020 at KCCI Building, Bunder, Mangaluru