KCCI ADR CENTRE is one of the few recognized institutions on arbitration in India with an outstanding panel of arbitrators comprising not only retired judges and lawyers but also chartered accountants, civil servants, engineers and other professionals. Its rules have adopted the best practices in international centres. KCCI ADR CENTRE has become increasingly popular and the preferred venue for conducting arbitration proceedings.
Adv. Clarence Pais
Advocate & Notary
Law Chambers, Light House Hill,
Mangaluru 575001.
Phone: 0824-2423410 / 9449821928
Email:
Date of Birth: 04/04/1928
Particulars: Advocate for 68 years & Notary Public for 57 years, Coffee Planter of repute, Specialised in Real Estate, Agriculture & Civil Law, Resolved multitude of property disputes amongst litigants.
Membership No.: KCCI/ADR/001
Er. K N Alva
Consulting Engineer
Legacy Complex, 1st Floor, Bendoorwell, Kankanady Post, Mangaluru 575002.
Phone: 0824-4274687 / 9886751468
Email:
Date of Birth: 07/07/1940
Particulars: Consulting Engineer with 40 years of experience, Appointed Court Commissioner in contracts & settlements, Specialised in Real Estate, Agriculture, Engineering, Technical & Construction matters.
Membership No.: KCCI/ADR/002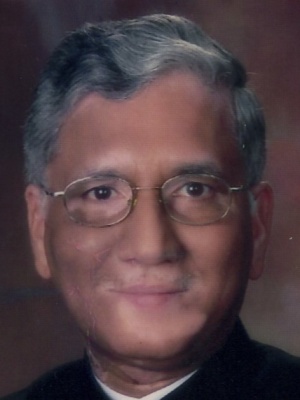 Mr Allen C A Pereira
Former Chairman & Managing Director, Bank of Maharashtra
Suryanshu, Behind Holy Cross Church,
Kulshekar, Mangaluru 575005.
Phone: 9886397001
Email:
Date of Birth: 16/09/1950
Particulars: Banker of repute, Specialised in Banking, Administrative Law, Human Resource Management, Adjudication of Industrial Disputes, Departmental Enquiries, Negotiating & Settlement of Remuneration and Working Conditions of Private & Public Sector Banks.
Membership No.: KCCI/ADR/003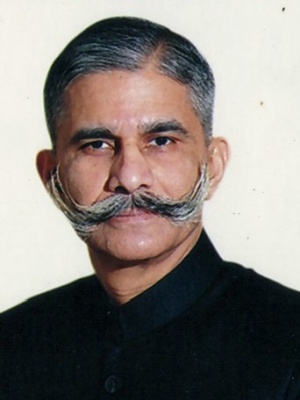 Colonel K Thammayya Udupa (Retd)
Villa Jai Hind, 61, Laxmindra Nagar,
Udupi – Manipal Main Road,
Udupi 576102.
Phone: 99020227826
Email:
Date of Birth: 26/05/1957
Particulars: Retired Army Officer with an Engineering Degree, Specialised in Administration in the Central Government.
Membership No.: KCCI/ADR/004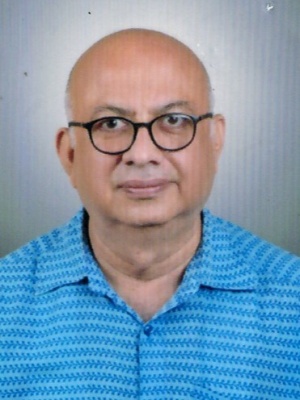 CA Prasanna Shenoy
102, 1st Floor, Sai Ameya Arc – 1,
Bejai Kapikad Road,
Mangaluru 575004.
Phone: 0824-2985256 / 9884480228
Email:
Date of Birth: 09/09/1963
Particulars: Chartered Accountant, Specialised in Taxation, Finance & Banking, Securities, Real Estate & Corporate Law
Membership No.: KCCI/ADR/005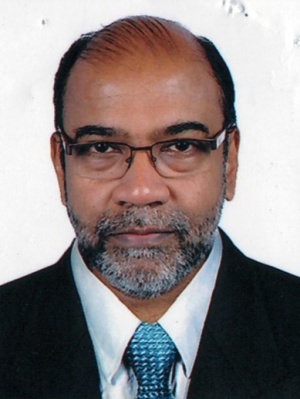 Prof CA Lionel Aranha
402 Shivadeep Residency,
Shivabagh New Road, Shivabagh,
Mangaluru 575002.
Phone: 0824-4250784 / 9342164650 / 9739127852
Email:
Date of Birth: 20/12/1965
Particulars: Chartered Accountant & Faculty for Law & Ethics at Indian Institutes of Management (IIMs), Author of the book 'A Comprehensive Guide to Alternative Dispute Resolution (Published by KCCI ADR Centre), Specialised in Arbitration in Contracts, Partnerships, Family Disputes & Property Matters.
Membership No.: KCCI/ADR/006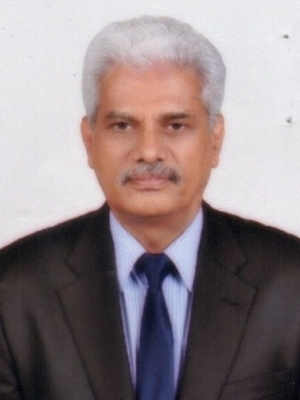 Mr Kishore Chandra Hegde
HA-12, HIS GRACE Villaments,
Martin Pais Road, Hat Hill,
Mangaluru 575006.
Phone: 0824-3590448 / 9902335288
Email:
Date of Birth: 10/01/1956
Particulars: Banker with 38 years of experience, Former member of Permanent Lok Adalat (PLA) Mangaluru, Specialised in Banking, Finance, Insurance & Agriculture.
Membership No.: KCCI/ADR/007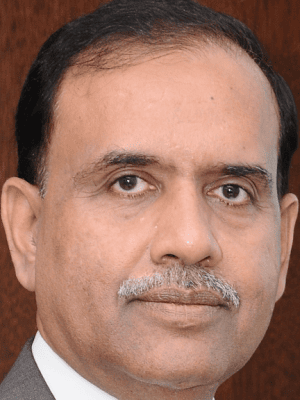 CA Vinod Haritwal
Chartered Accountant, a Company Secretary, a Law Graduate and a Graduate of Commerce.
No.605, Makhija Arcade, 35th Road, TPS III, Khar (west) Mumbai – 400052
Phone: 9820537770
Email:
Date of Birth: 15/09/1957
Particulars: Trained as an Arbitrator through a Certificate course at the Institute of Chartered Accountants of India and has completed 23 cases as an Arbitrator so far, of which 20 have been institutional arbitrations. The cases include both online as well as in-person hearings.
Has 43 years of business management experience in different business and professional areas like Manufacturing, Private Equity, Venture Capital, Investment Banking and Alternate Dispute Resolution. The last 20 years as CEO & Director of Grauer & Weil (India) Ltd., a listed multi-division, multi-location and global operations Company. Had managed several global relationships with business partners, customers, vendors as well as investors.
Membership No.: KCCI/ADR/008